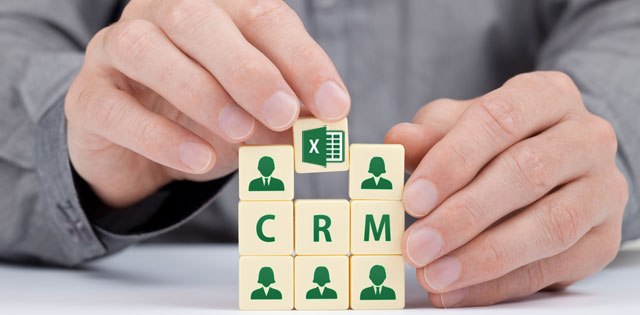 I think most of us would agree that Excel is a good tool for day-to-day data tasks. It's easy for scrolling around data, amending it, copy and pasting it, chart creating, importing/exporting, creating marketing lists, reporting etc. etc. But, what it's not so good for nor designed to do, is be a data repository… a centralised master database where records are stored.
Within so many businesses, there are out of control Excel hosepipes spraying out spreadsheets, which are then hosted by staff locally on PCs, often creating a­ nightmare scenario of data management atheism!
This lack of data control has far reaching consequences for your business:
Inability to control a major asset
Increased likelihood for serious data protection infringements
Resource and cost implications (having to repeatedly pull together multiple data sources for marketing campaigns is time consuming, expensive and inefficient)
HAVE YOU ASKED YOURSELF…
How many company/contact details that you hold are duplicated across different data sets?
How up to date are the details on the different spreadsheets?
Is the irate contact that has 'opted out' from receiving marketing communications, flagged up on all spreadsheets?
How many times are individuals being emailed and telephoned by different staff?
Are data changes for your audience and suppliers being updated and coordinated across your business?
How much time and expense is being wasted or duplicated on this process?
Wouldn't it make most sense to centralise all the data you hold; validate and cleanse it and manage it as the huge asset it is for your business?
Our Data Management and Data Research services can support you in achieving this, ensuring your events and services have the maximum opportunity to thrive through better and more targeted marketing, higher quality leads (both for audience and sales) and through helping you to regain control of your data assets.