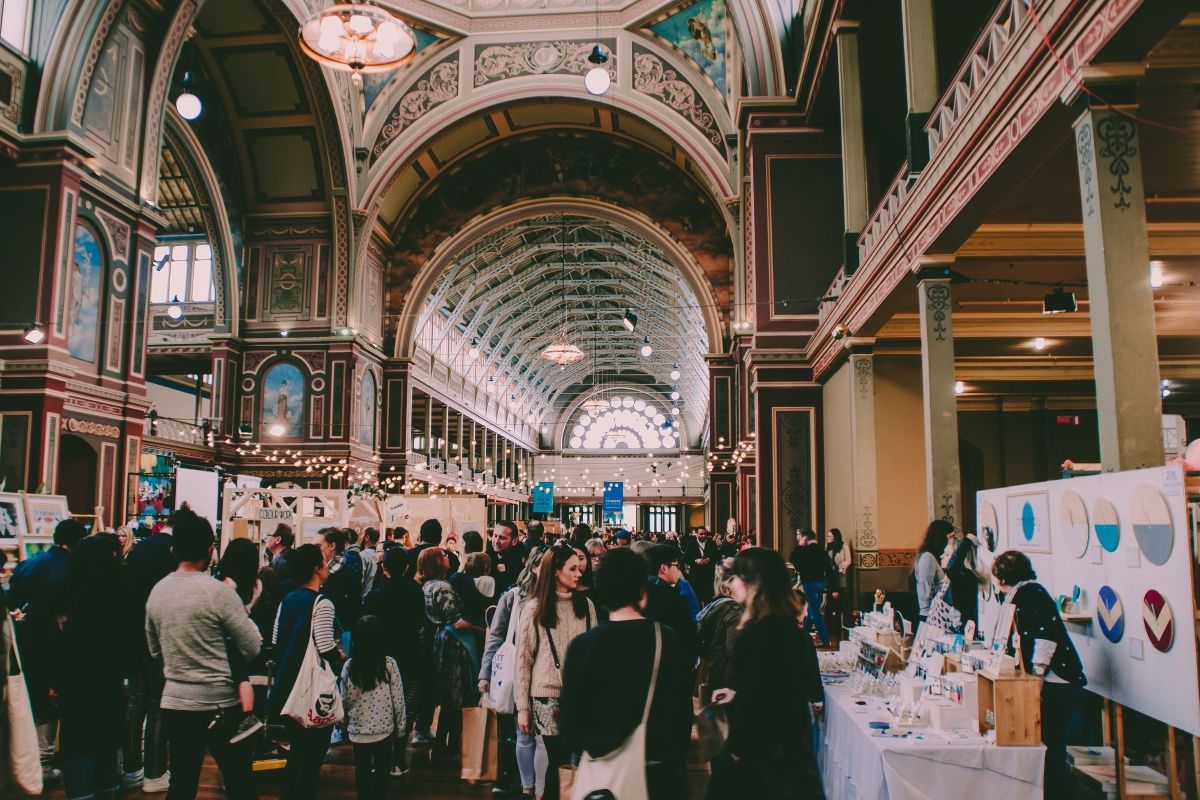 Launching a new event takes months of hard work but no matter how perfectly planned it is, it won't sell itself. With new shows launching every day, it can be tough to stand out from the crowd and get your message across. That's why having a clear marketing plan is crucial to building awareness, generating leads, and educating your audience.
To reach these and other objectives, here are some of our favourite ways to creatively connect with attendees before, during, and after the event and take your show to another level without breaking the bank.
Event location
You may not have thought about it before, but the location you choose to host your event can be a major marketing opportunity. A non-traditional venue, somewhere not solely built to host exhibitions, can make your event stand out from the crowd.
Unique venues leave a lasting impression on your guests. For example, hosting in a castle or museum gives your event a wow-factor and is far more exciting than hosting it in a conference centre. It gives attendees something to talk about and photos of an event at an unusual location are more likely to be shared on social media.
Non-traditional venues that offer event-hosting services can be found all over the country. There may be places local to you that you hadn't thought about before that offer this service, so it's well worth asking around.
Wherever you choose to host your event, it is important that it has good public transport links. If it is difficult to get to, you may want to organise shuttle buses that run to local transport hubs.
Podcast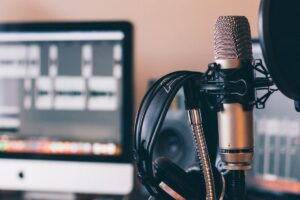 Having an event podcast is a win-win for you and your exhibitors; guest speakers sell the event for you by giving a preview of their discussion while at the same time selling their presentation. The podcasts you make can have several formats like one-to-one interviews, question and answer sessions, and panel discussions.
One of the big advantages of a podcast is that it is a flexible medium that can be as long or short in duration as you see fit and is a great alternative to other marketing content if you're short on time. For example, announcing a special guest could take 5-10 minutes on a podcast, whereas the same announcement in a blog post may take an hour or more to write.
Podcasts can position your event as a thought leader in its industry by sharing insights from experts in that sector. It can be commercially beneficial too by including adverts for your event sponsors in the breaks.
The podcast doesn't have to stop once the event is over either, it can evolve into other areas of your business and could be used to build up to your next event. For your audience, podcasts work well as they can be listened to on the move like in the car, when cooking or while exercising.
Event app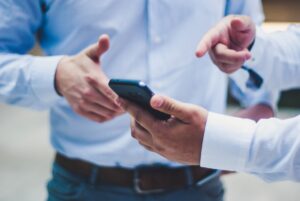 Creating an app for your event is a great branding tool. It keeps your attendees engaged before, during, and after the event. It gives those interested in attending a taste of the event beforehand and allows attendees to better plan their day.
The app can be personalised to include targeted messaging, recommendations, and customisable agendas. One-on-one messaging can help answer questions and notifications can inform attendees of travel updates and other relevant news.
If your event hosts talks that have limited seating, an app makes it easy to book these. A notification can be sent during the day when there is a talk that still has spaces left. This can all be accessed anytime on a smartphone.
Event live stream
Offering the option to live stream elements of your event is a fantastic promotional tool for you and your exhibitors. It opens your event up to a wider audience including those overseas and can turn those who were uncertain of attending in person into attendees the following year.
According to Noba, a tech supplier to the event sector, on average 30% of people who watch a livestream of an event will attend the same event in person the following year. It can also be used to interact with viewers, for example, over a Q&A session.
Live streaming your event also gives you a greater understanding of your audience through online data. It can help you gather information about what those interacting with you like or dislike, as well as demographic and location data. All extremely valuable pieces of information you can use to make improvements and better target your event next time around.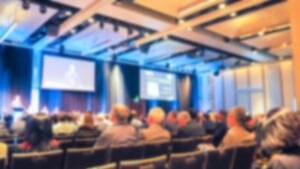 Before and after-party
Hosting an after-party for your event with food and drink is a great way for attendees to socialise in an informal setting. This allows guests to get to know each other better and allows them the opportunity to network.
There is also the option of a before-party which may suit your guests more. Attendees are often tired after a long day of activities and for many the last thing they want to do once the event is over is stay for an after-party.
With a before-party, the attendees don't have to rush around at the end of the event trying to network before everyone leaves, which makes for a more relaxed atmosphere. It also offers the added benefit of learning beforehand about talks and presentations that will be taking place.
Post-event data cleansing
Post-event you'll typically have a large set of different data; attendees' contact details, feedback, and website visitor insights to name a few. Organising this data is extremely time-consuming and costly, that's why we offer services to cleanse, standardise and dedupe your visitor data ahead of importing it into your CRM or centralised database.
Our research team saves our clients time and money by methodically working through post-event data, which is often delivered in an inconsistent or poor condition. If such data is loaded to a centralised database, it costs your organisation time and money.
Once data has been standardised, cleansed, and formatted, we also offer a 'research and replace' service, for any 'gone-aways' or untraceable contacts. This specific service often forms the start of the next cycle in your event planning and management.
If you want to save you and your team time and money, then please get in touch and we can discuss your post-event data cleansing requirements.