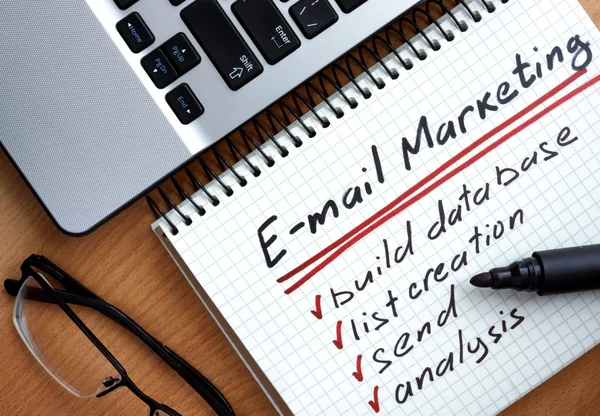 WHAT AM I USING AS A DATABASE?
The first thing which should be considered when building a marketing data portfolio is the digital infrastructure used by your organisation. Whether you are working from an integrated CRM, email marketing platform or Excel spreadsheet will determine your ability to perform targeted email marketing or track your marketing pipeline. A CRM is the preferred and recommended tool by data professionals and can come with a variety of features and price models.
The main advantage of a CRM is that you can integrate your email marketing with your customer relationship journey, allowing you to keep up with a lead's journey into becoming a SQL and ultimately a client. The other main advantage of a CRM is it allows the user to create sophisticated, targeted marketing campaigns based on high-quality data such as organisation types, contact job functions or seniority. For this it is best to utilise high-quality data builds through a bespoke service which can tailor a list precisely to your target market.
Secondly, many B2B organisations which rely on generalised newsletter marketing are most often suited to holding data on an email marketing platform. This is sometimes a cost-based decision and is best suited to basic contact data profiles. There are more limitations with an email marketing platform, most notably it is harder to create accounts of organisations and profiles for each contact, leading to the loss of targeted abilities. For this reason, marketing teams are more likely to utilise data from bulk providers and value quantity over quality.
The last main method of storing data is through static datasheets such as Excel. No data strategist would recommend this, although it's more common than assumed. Hosting data on a spreadsheet is unnecessarily risky and could infringe on GDPR regulations in relation to security. It is not recommended to hold large amounts of complicated contact data on a spreadsheet, but this could be used for importing specific sub-sections of data between platforms.
WHAT SHOULD I CONSIDER FOR MY BRIEF?
If you are considering a first-time data build, it is often helpful to first write a brief to yourself highlighting your target audience. There are important factors to consider, such as organisation types, and the depth of contact details you require such as job function and seniority. Your target audience may be mainstream C-level executives from large multinational corporations, or in contrast to this, you may only want to reach more niche-targeted senior contacts at specific organisation types such as artisan food retailers. In addition to that, the geographic location of leads is important if marketing an in-person event.
Depth of contact information is also a factor to consider; you may be a company which only communicates marketing information via email, therefore getting a data build with telephone numbers and physical addresses may not be necessary for you. However, if you are a larger company which conveys marketing correspondence via social media accounts, emails, telephone calls, and mailing lists you may desire a larger variety of contact information. This would allow you to have different routes in which to reach your target audience. These criteria can be discussed during a consultation and consolidated into a brief with a bespoke data research agency provider.
WHAT PROVIDER IS RIGHT FOR ME?
You need to consider where your data should come from; do you want to create your build through a bespoke service or from a generic bulk provider? Some providers only specialise in particular sectors, such as hospitality, events, or retail. Often this is due to them having ready-made databases of contacts which they permit you access to upon payment. This is generally more common amongst bulk data providers and although targeted, often falls down on validity rates. In contrast to this, bespoke data providers source data from scratch for each client on a project-by-project basis. If you have a highly specified brief regarding your data requirements, such as senior Purchasing and Procurement contacts found in the construction industry around Manchester, then you will be more suited to a bespoke build.
If you wish to be more generic with your data, maybe you only need C-level contacts at the Top 100 UK retail organisations, then a bulk data provider may be more beneficial to you. Quite often, the bespoke route will result in longer-lasting and higher-quality data, working out to be more cost-effective over time. Ultimately, it is important to remember that your needs, must be well-matched with the kind of work that the provider produces. It is worth looking at case studies from potential providers, to get an idea of their work.
Finally, it is also key to implement a plan to maintain your database. Even the highest quality data depreciates at an average rate of 30% per year. Organisations which consider data maintenance as a necessary investment see a typical improvement of 47% in their marketing outreach per year.
TO SUMMARISE
The best starting strategy is choosing data that will achieve your marketing goals and will fit your system, not the other way around. Data can be the most important and effective tool to improve the ROI on your marketing campaign but only if the infrastructure and strategy are already in place. Many organisations fail to understand that data alone will not fix the problem. But, with a thought-out strategy, an effective CRM system and realistic objectives, data is proven time and again to enhance marketing outreach.